Layer your favorite fresh ingredients in a jar for a quick, scrumptious salad that will add a boost of energy to your busy day. Meal-prep a refreshing salad by following these simple steps.
Materials: Puck Cream Cheese Jar - Granola - Tomatoes, chopped - Purple Lettuce, chopped - Canned Chickpeas - Carrot, grated - Green Lettuce, chopped - Silver Spray - Jute Thread - Wooden Fork - Wooden Knife.
Step 1: Clean an empty Puck jar & lid thoroughly with soap & water, then dry it & spray paint the lid with silver color.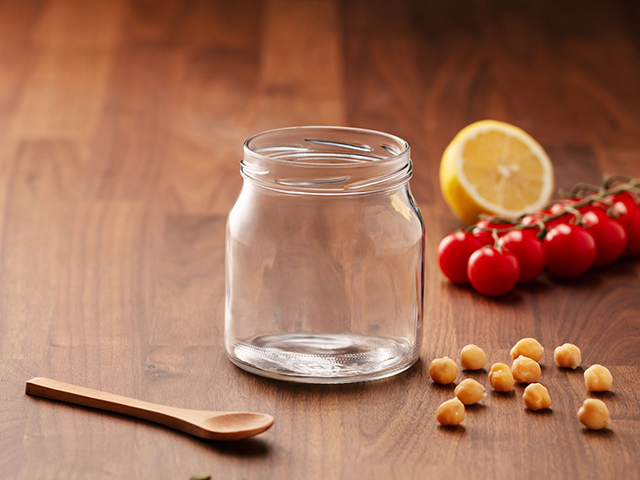 Step 2: Add granola as the base.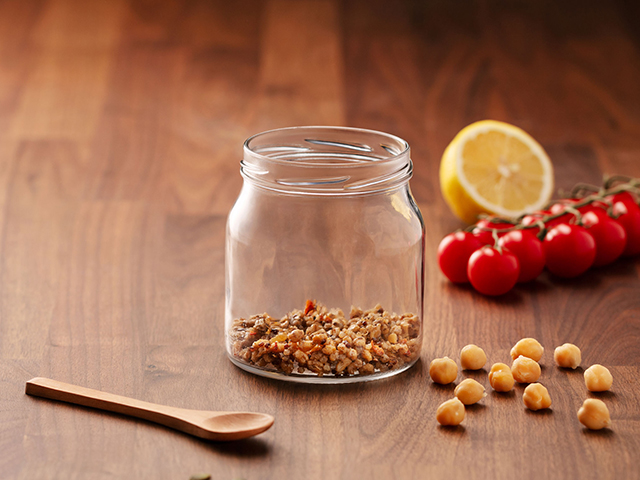 Step 3: Add chopped tomatoes on top of the granola.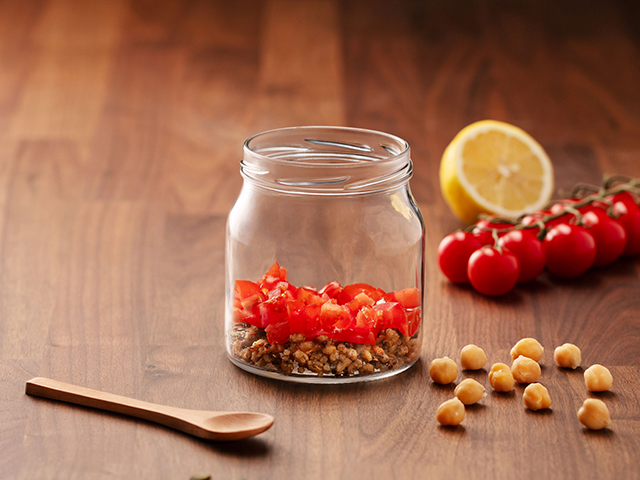 Step 4: Add purple chopped lettuce over the tomatoes.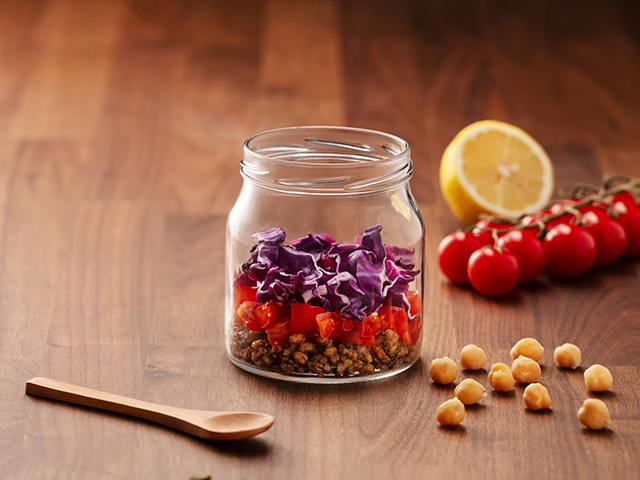 Step 5: Add canned chickpeas.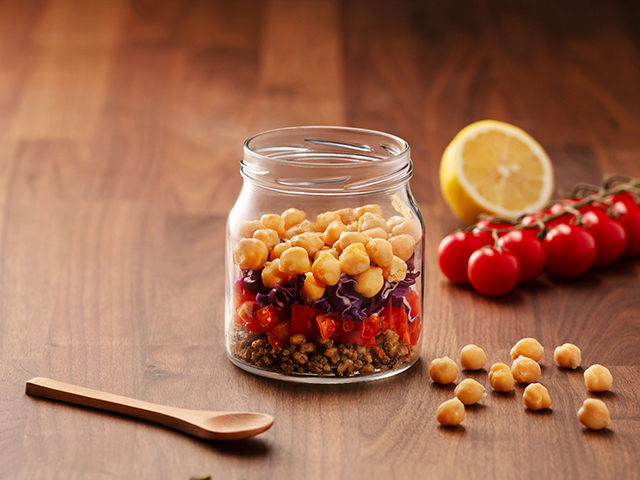 Step 6: Add grated carrot.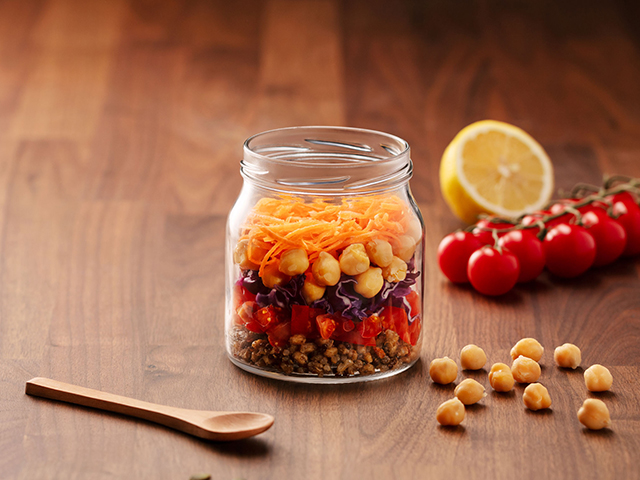 Step 7: Add green chopped lettuce.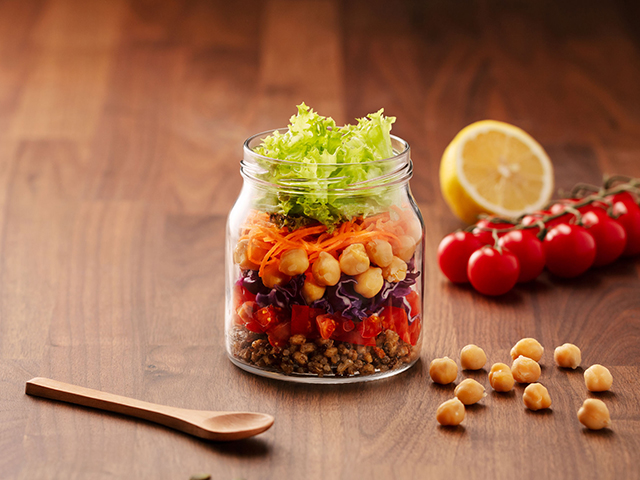 Step 8: Close the silver-colored lid.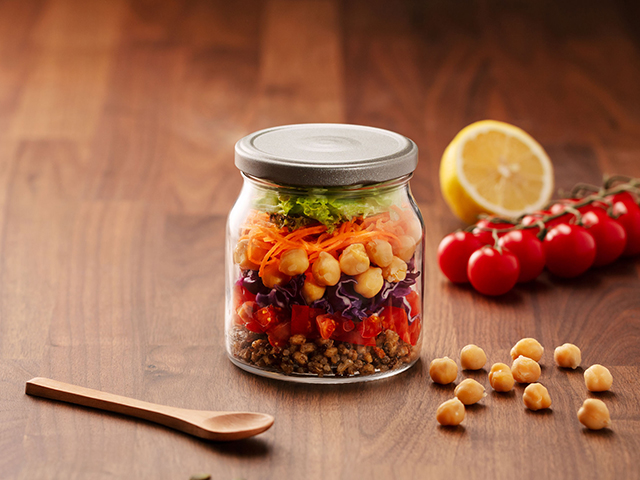 Step 9: Take a jute thread and tie a wooden fork and knife around the jar to hold them.