Ramadan is one of the most celebrated times of the year, and it has its own unique rituals. During this holy month, we have more family gatherings. We also continue to look after our kids and keep up with the daily chores. These combined responsibilities demand more energy, particularly for homemakers and working moms. Because we at Puck value your time, here are 4 pieces of advice to help you prep your kitchen for Ramadan with minimal time and effort.
Cooking during Ramadan doesn't need to be a burden. Instead, you can find ways to enjoy precious moments with family and friends by striking a balance between household responsibilities, work, cooking, family time, and religious commitments. We hope the following pieces of advice helps you achieve that balance in your daily routine while making the most of your time in whatever way works best for you.
Ramadan is a holy month filled with hospitality. Still, it's important to avoid wasting food, and to make only enough food to meet your family's and guests' needs. One of the problems we suffer from (especially during the blessed month of Ramadan) is making more food than we need. Always remember, Ramadan is about being present and gathering around the Iftar table with your family, not about how hard you work or how much food you have.
1- Buying household necessities and kitchen essentials
Shopping takes up a lot of time! To prepare for the month ahead, you can list all the household necessities you use more frequently during Ramadan, then go on a big shopping trip before the holy month begins. Put some nutritious foods and drinks on that list to stash in the pantry and use throughout Ramadan in various Iftar, Suhoor, and dessert recipes.
To help free up even more time, bring your kids with you to buy Eid clothes and essentials simultaneously. Getting this done before Ramadan also allows you to avoid the crowds at stores and shopping centers that you usually see on the last day of the holy month.
2- Preparing the kitchen
Organizing the kitchen helps avoid wasting time while you cook. Be sure to do some deep cleaning before the outset of Ramadan and get out the cooking implements you use most often. Arrange the pantry, fridge, and freezer to make space for all that nutritious food you're going to buy. Look at the food you already have to ensure it's still good, and toss everything that's expired or that you won't be able to use. We want to clear the decks.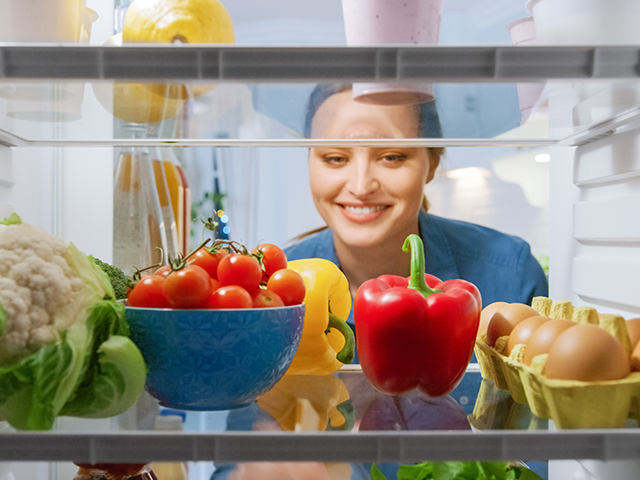 Take inventory of all the kitchenware you need for cooking: pots, pans, baking sheets, grills, kettles, cutting boards, and other implements. Additionally, make sure you have all the tableware you need, including forks, spoons, knives, cups, plates, and various dishware in different sizes. If you notice you're missing one of these essential culinary items, don't neglect to add it to your shopping list. Check also that you have freezer bags and other containers to help you avoid tossing leftovers. Instead, you can pop them in the fridge or the freezer to use the next day or later in the month.
3- Setting a schedule of meals and recipes
Planning meals and trying to decide what dishes to cook for Iftar and Suhoor can be draining. Imagine you pick a recipe and start preparing it, and then it hits you! You're missing one of the ingredients that the recipe calls for. Not the scenario you were hoping for, right?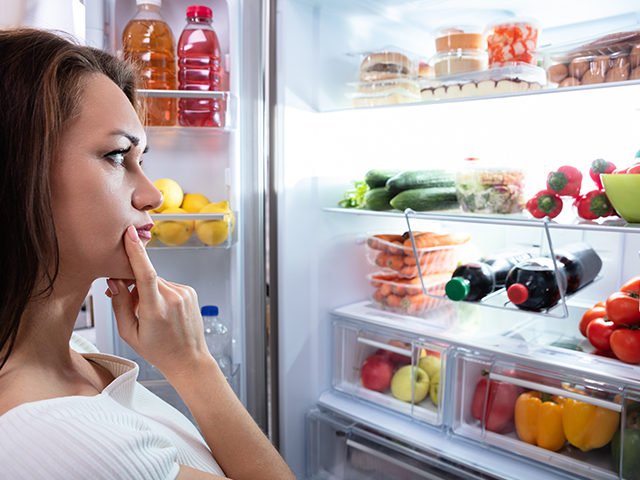 Having a weekly schedule of main courses for Iftar or Suhoor can help avoid problems like this and narrow down what you have to buy, so you're fully prepared.
To make this step easier, check out these recipes we prepared for you from Puck. They include dishes for Iftar, Suhoor, soups, salads, and various desserts that are sure to be crowd-pleasers. Better still, these recipes all have easy steps and simple ingredients.
4- Preparing your ingredients
You can reduce the time you spend cooking by doing some mise en place beforehand. Try prepping vegetables by washing them, chopping them up, and storing them in the fridge, so you have them on hand when you need them for the main dish, appetizers, or salads. Same for the drinks and juices that are so important to the Ramadan table: It's a great idea to include these on your schedule of Ramadan meals and prepare them ahead of time too.
Puck products can also help save cooking time with their collection of sauces, and cooking creams for main dishes and desserts alike. These products will speed up meal prep, and they taste great too!
Get the main course started first because it always takes the longest to fully cook, then whip up the appetizers, salads, and soups while the main dish comes up to temp. You can set the table with all your plates, spoons, forks, and other utensils while waiting for everything to finish cooking. Then you'll be ready to serve the food immediately once it's all done.
A final tip: Invite your children to join you in the prep work as much as they can. It can be a fun family activity that instills the values of cooperation and supporting one another. It's also an opportunity to spend time together and help each other.
Remember that the spirit of Ramadan is complete when you're spending quality time with your family. There's no need to go overboard or squander all your time in the kitchen making food. We're here to give you a collection of tips, articles, and recipes to serve as your guide throughout Ramadan, so you can cherish more precious moments with minimal effort during Iftar, Suhoor, and family gatherings. So don't overwork yourself. You're doing great! And there are #NoSuperMomsHere.