For many of us while growing up, back to school season was an exciting one. As we looked forward to graduating to a new class, and making new friends, we also got incredibly excited about the new backpack and pencil case we'd be flaunting.
What we looked forward to most, and perhaps still do as adults, is break or lunchtime!
Reaching out to our lunchbox and opening it with anticipation, wondering what was lovingly packed in for us from the warmth of our home... While lunchboxes come in all shapes, sizes, colors, and materials; have you ever wondered what makes a lunchbox the right one for you and your kids? We now have more choices than ever before, but not all options pass the test when it comes to making your meals more fun, safe and easy to pack!
Read on to learn more about all the factors worth considering when choosing the right lunchbox.
Size and Portability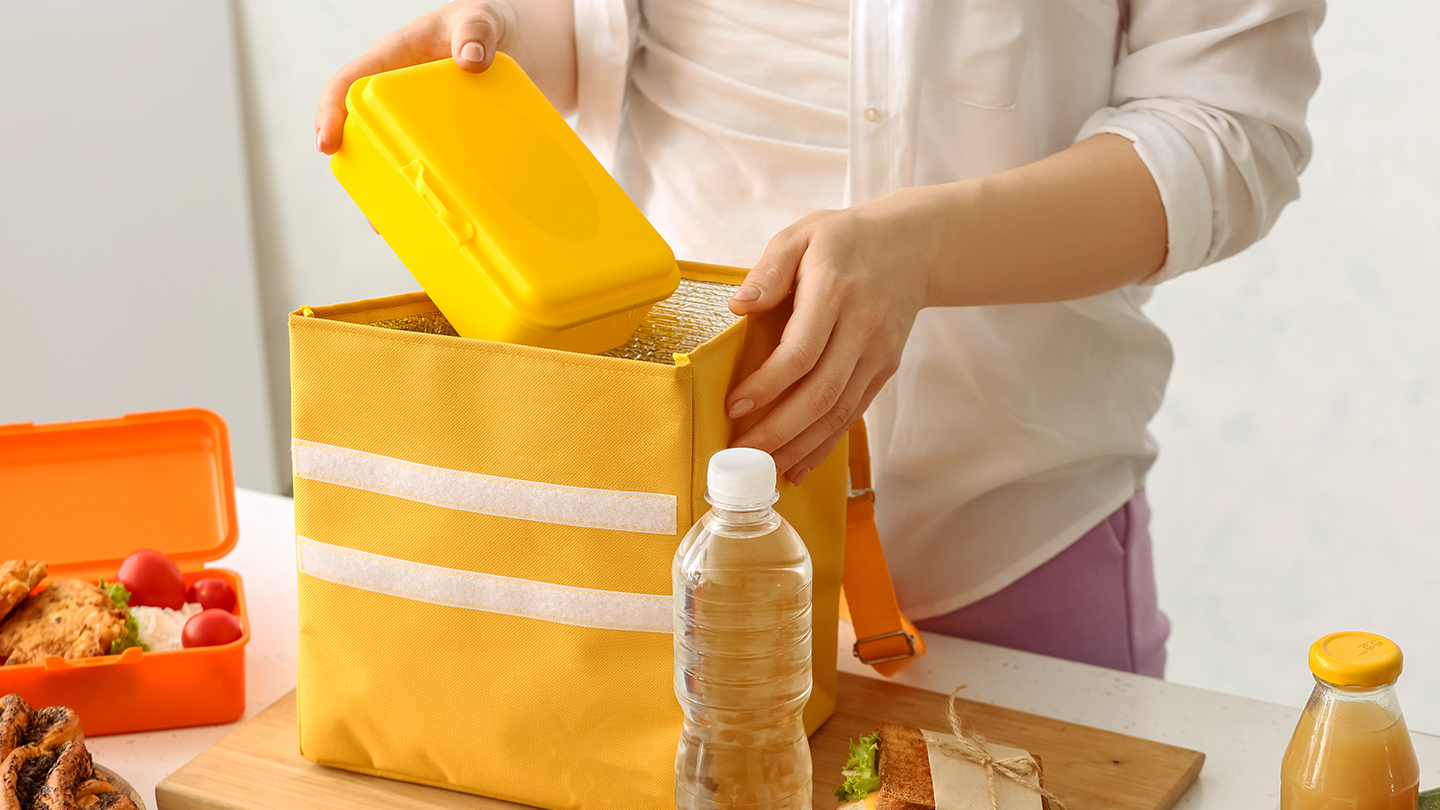 How big or small in portion are the lunches you'll be packing? For smaller meals, compact options are available that can be placed directly into your kid's backpack so that they won't have to carry it around by hand. On the other hand, bigger lunchboxes also need to be comfortable and convenient to carry around. In both cases, it is best to look for an option that is lightweight and easy to carry.
Form and Function
What kind of lunch are you packing regularly? Is it cold? Is it warm? Does it leak? Will you need different compartments to separate various items?
Lunchbox recipes and ingredients range from sandwiches, vegetables, fruits, and liquids. It can also contain meat or poultry. The food could be either hot or cold; therefore, it is necessary to choose a lunchbox that is designed to maintain the temperature of the food inside and is also tightly closed to prevent any leakage. Some include accessories specifically for liquids.
Quality and Material
Material matters! Not just when it comes to the durability of the lunchbox, but also for safety purposes. Our recommendation would be to use lunchboxes that are made of anti-bacterial materials and are free of chemicals.
While some options may be significantly lower in price than others, investing in a quality lunchbox means you won't have to buy a new one every year, and you can rest assured the meals your kid is having are in optimal condition.
Health trends recommend ditching plastic in favor of materials like stainless steel, glass, and copper to keep the food fresh and healthy. Stainless steel has become much lighter in recent years and is the best material for food contact. However, since kids prefer design, style, and colors over material aspects, smart manufacturers have started encasing healthy materials inside plastic, so the outer is all about style while the inside takes care of the food.
Ease of Use and Cleanliness
The structure and complexity of the lunchbox can greatly impact the ability to clean and ease of use for children. Questions to consider include: Are your children able to easily open and disassemble the lunchbox? Will they break it trying to get something out? A friendly tip would be to have your child experiment with opening and closing it at the store.
Is the lunchbox easy to clean or will food get stuck in the nooks and corners, leaving stains that are impossible to get rid of? Will the food you pack sit neatly or will it spill over to the other compartments? Therefore, you may need to wrap some types of food before putting them in the lunchbox.
Color and Style
There can be different priorities while choosing a lunchbox. For some people, aesthetics can be a key feature. Involving your child in selecting the color and style of the lunchbox can be a fun way to bond with them and help develop their decision-making skills. The best way to go about this would be to first choose the right "type" of lunchbox based on the features discussed earlier and then have your kid make the final decision in terms of style and color.
…and there you have it! Choosing a lunchbox can be a fun activity for you and your kids and we hope that we have been able to support your selection journey. Next up, is filling those lunchboxes with joy and a variety of Puck cheese products! We've got you covered on which foods to include and which foods to exclude when packing lunch.