Houseplants are a gift of nature: their greenery brightens dim corners and watching them grow offers hope day by day. Follow these steps to design your own planter and fill your home with joy.
Materials: Puck Cream Cheese Jar - Sand - White Stone Granules - Black Pebbles - Plant - White Pebbles - Jute Thread.
Step 1: Clean an empty Puck jar thoroughly with soap & water, then dry it.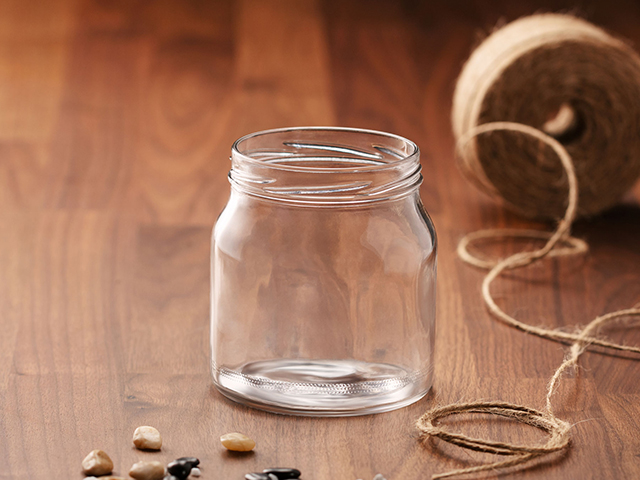 Step 2: Add sand.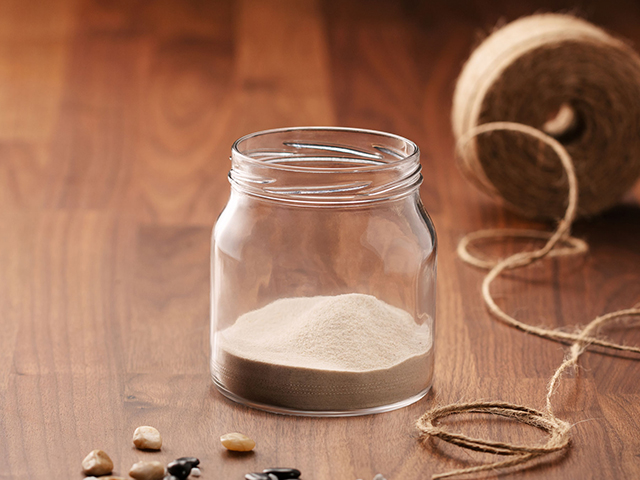 Step 3: On top of it, add tiny white stone granules.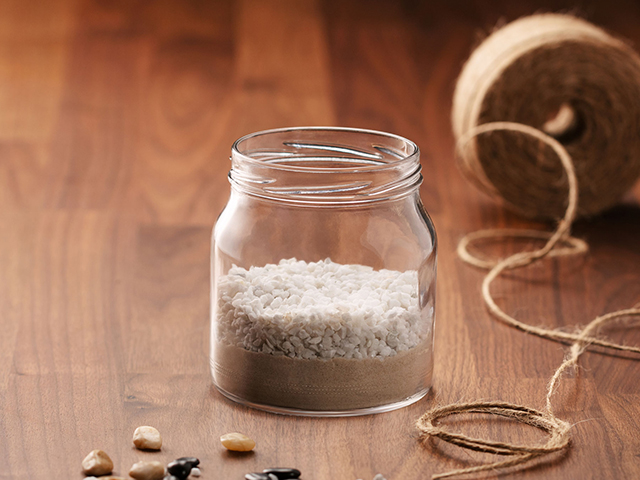 Step 4: Add black pebbles and flatten them.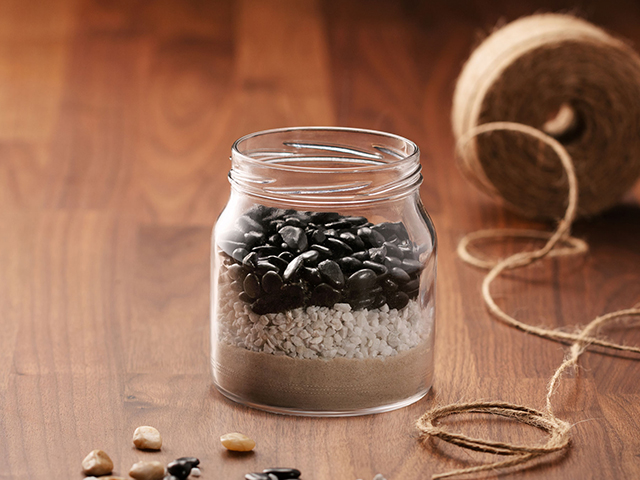 Step 5: Add the plant/succulent.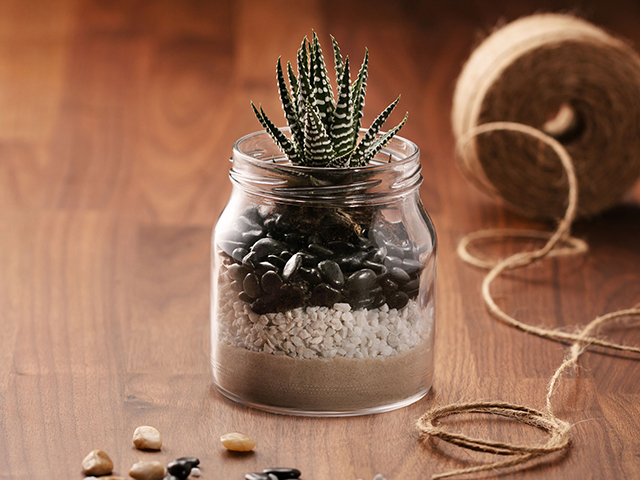 Step 6: Add white pebbles to fill up the gaps.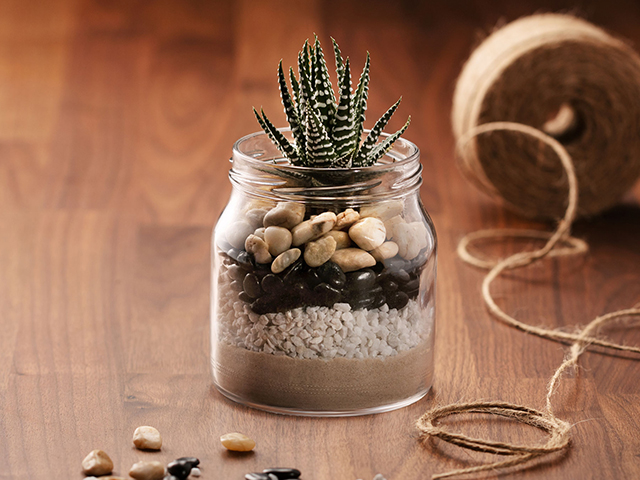 Step 7: Tie a jute thread around the neck of the jar and create a bow to make it look extra special.