Take a trip into the past, embrace treasured memories with family and tell the tales of your adventures in your own special way. Create a container for old boarding passes, tickets and photographs by following these steps.
Materials: Puck Cream Cheese Jar - Super Glue - Gold Spray – Souvenirs.
Step 1: Clean an empty Puck jar & lid thoroughly with soap & water, then dry it.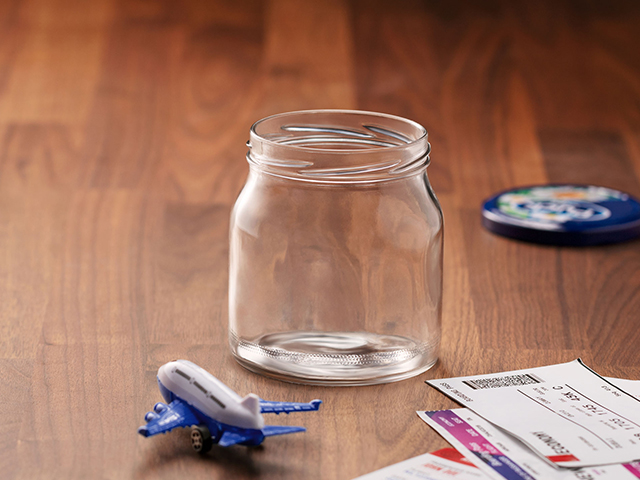 Step 2: Fill the jar with boarding passes.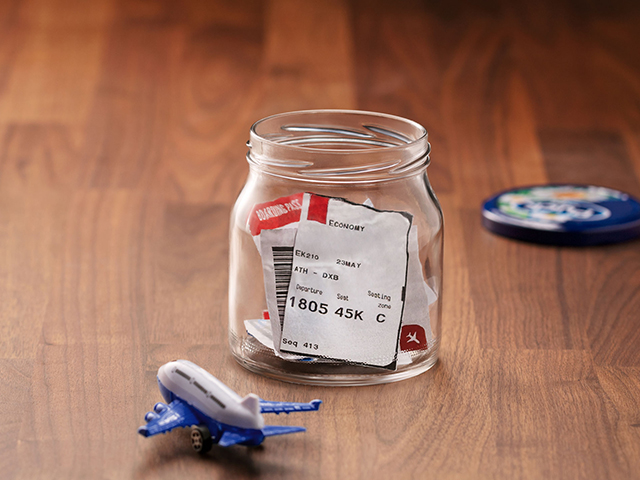 Step 3: Use super glue to attach a small airplane toy on top of the lid.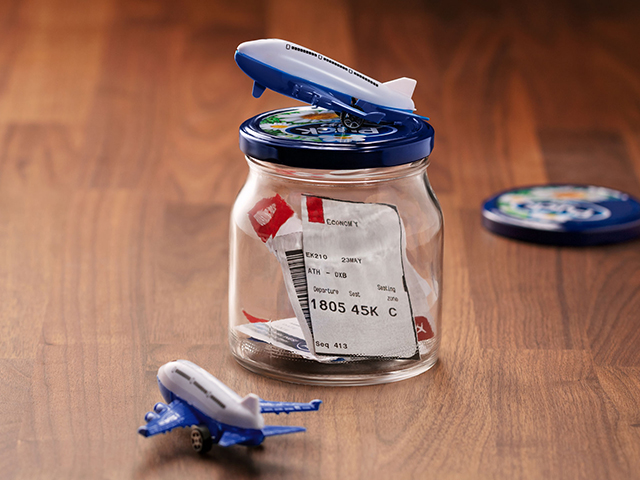 Step 4: Spray the airplane toy and the lid with gold-colored spray paint, close the lid, and enjoy your special creation.